It's rewarding and a privilege to work with so many wonderful organizations and individuals.
"Frank – It's been an absolute pleasure working with you on our strategic plan and implementation plan, truly. Thank you doesn't even begin to cover it."
– Jill Price Marshall, Proteus Fund

The Art Students League of New York
Behind the Book
Bill's Kitchen (Puerto Rico)
Brooklyn Boatworks
Brooklyn Legal Services, Corporation A
Brooklyn Youth Music Project
CAMBA
The Center for Nonprofit Resources
Change for Kids
Church Avenue Business Improvement District
City Harvest
Comprehensive Development, Inc.
Council on Adoptable Children (COAC)
Dignity
Dominican Sisters Of Hope
Edible Schoolyard NYC
Edward Hopper House
Enterprise Leadership Institute (Support Center)
Fairfield County's Community Foundation
Feeding New Brunswick
Food Bank of Monmouth and Ocean County
Franciscan Friars of the Atonement
Friends of the Poor
Funders Concerned About AIDS
Goddard Riverside Community Center
Hartford Foundation for Public Giving
HealthHIV
Heritage of Pride
Highlights Foundation
Hispanic Family Center of Southern New Jersey
Innovations Quantified
Jean Tatge Consulting (Art Bridges)
Johnson & Johnson
League of American Orchestras
Luzerne & Lackawanna County Medical Societies
Lymphatic Research Foundation
MAC AIDS Fund
The Maurice Sendak Foundation
Meals on Wheels of Northeastern Pennsylvania
Montclair Foundation/ Van Vleck House and Gardens
Moses Taylor Foundation
Mosholu Preservation Corporation
National Liberty Museum
Neighborworks NEPA
NEPA Youth Shelter
New Brunswick Community Food Alliance
New York City AIDS Memorial
New York City Department of Health and Mental Hygiene
New York City Department of Homeless Services (DHS)
New York City Mayor's Office of Contract Services
New York Urban League / DYCD
Noel Pointer Foundation
PA Physicians for Social Responsibility
Partnership for a Healthier New York City
Per Scholas
Persak & Wurmfeld – Naval Architects
Project Design DC
Proteus Fund
Prudential Foundation
Read Ahead
RISE
Sarah Lawrence College
Scranton Area Community Foundation
Scranton Counseling Center
Services and Advocacy for Gay, Lesbian, Bisexual & Transgender Elders (SAGE)
Studio Voltaire
Support Center
Take Care New York
unite4:good
United Way of Lackawanna and Wayne Counties
United Way New York City
Vera Institute of Justice
Volunteer Lawyers for the Arts
Westchester Community Foundation
Youth, Inc.
"Your effort this year with the Support Center transition was outstanding and was a significant factor in our identifying and hiring the new Executive Director. Thank you so much for your assistance and guidance, you made all of our jobs so much easier."
– John Emmert, Former Board Chair, Support Center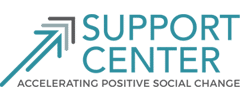 Earlier Clients
The Actors Company Theater (TACT)
AIDS Nutrition Services Alliance
Asian and Pacific Islanders Coalition Against HIV and AIDS (APICHA)
God's Love We Deliver
Harlem Dowling Children and Family Services
Long Island Crisis Center
Phillip Morris/Altria
"Frank – It has been a pleasure working with you [on our strategic plan]. Your articulateness, organization, insights, hard work and interpersonal skills made the process both productive and pleasurable. You clearly care deeply about your work and about us, which came through at all times."
– Former Board Chair, Goddard Riverside Community Center